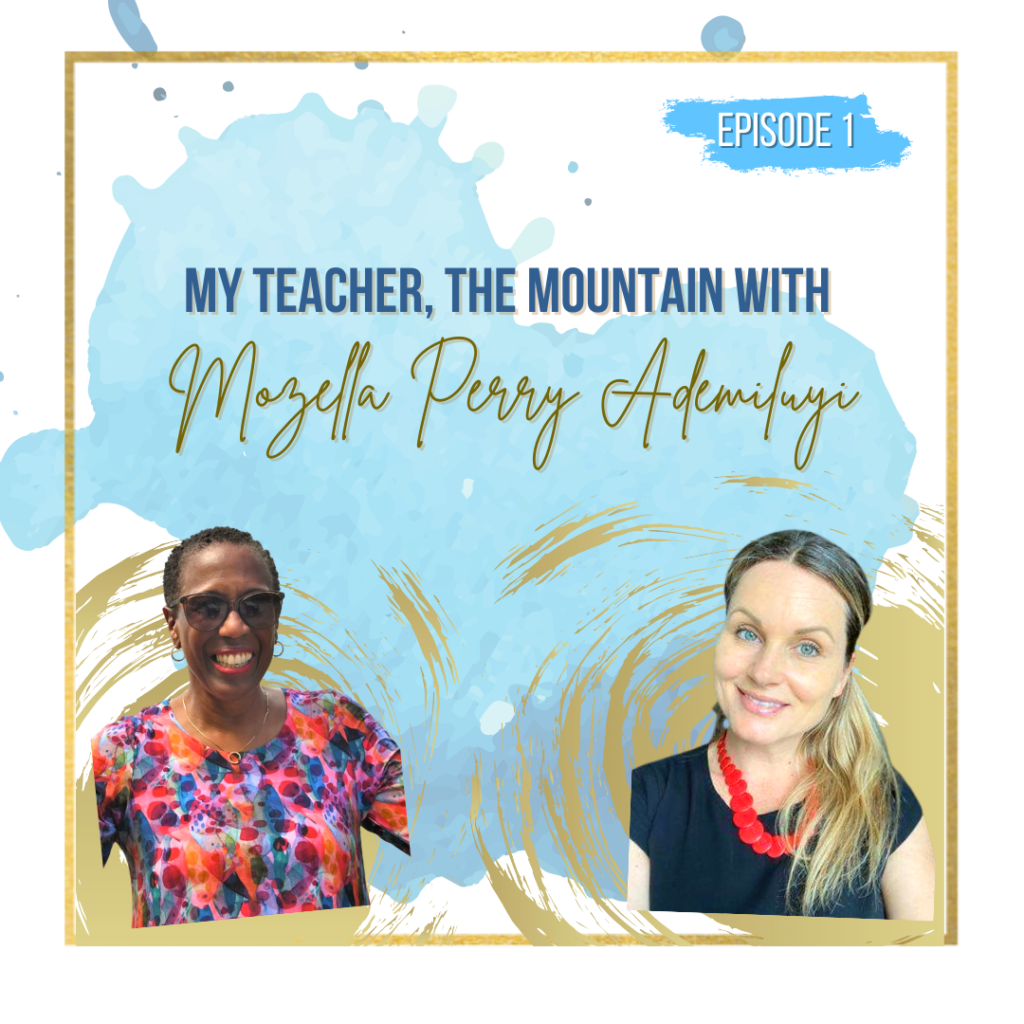 Series One: The Ripping Off of the Bandaid!
First off, WHOA, I am finally putting these up, which I have been sitting on for a half of a year! Why?!?! The little devils on my shoulders with the " Who are you?", "No One will Listen", "these are not good enough"… Well, little voice, see ya later, I am chucking up the deuces to you and ripping off the bandaid of Podcasting!
Throughout my first 9 episodes, get a look behind the scenes at me figuring my way around, Entrepreneurs from across the USA sharing some of their first moments, secret sauces, and how they have navigated life on their own terms.

Dream, Desires Goals… Do you LIVE with them, feel them in your core?
I speak about the journey of life.  How there is not just one mountain summit, once we reach that one, there are more, the possibilities really are endless!   The question, have you ever stood on a mountain top?  Looking out across the mountain range, you see many mountains, many dips and curves, hills and valleys, and many peaks.  This is life, that is why when we can look at life as a mountain range, versus one mountain, we can have a more realistic and purposeful view, and learn to enjoy and navigate the journey more.  
It is the little moments that really string life together,  the fiber that connects and cradles the huge moments.  Our mindset determines the ease, the intensities, the outcomes of our journey.
In this episode, I speak with Mozella, and her metaphor of life lessons and her journey with Mt Kilimanjaro.  How our life is filled with hills, valleys, and mountains (figuratively and literally), some of which we build ourselves and some that appear.   
Today, we're talking all about the seven steps Mozella has used to navigate her own mountains.. As well as powerful moments that transformed Mozellas life (professionally and personally), and now she guides other women with the lessons learned, the accomplishments of her past, and her mindset for the future!
Get ready to be inspired and make changes today, with Mozella!
My guest today, Mozella Perry Ademiluyi, is an author, International Speaker, Coach, and Teacher. Mozella Perry Ademiluyi leads forward-thinking individuals and teams to fresh creative perspectives, united purpose, and inspired leadership, which empower their path to extraordinary results.
She does this from the front of a stage, through workshops and international retreats.
What you'll learn from this episode:
Pole Pole, a Swahili term, that I personally LOVED and have been using since!

Mozella's Seven Steps, their meanings, and how to apply them:

Imagine First

Choose Your Boots

Attitude then Altitude

Climb the Wall

Realign with the Steps

Assess your Plateau

Look Beyond the Summit
Last little nuggets:
Live in the moment

Be gentle to ourselves

Create "maps" for yourself, so it is easy to pick up when you take a break

Be willing to start again, again and again, each day is a NEW day!

Have courage! 
Subscribe and Review:
Thanks so much for joining me this week. Have some feedback you'd like to share? Leave a note in the comment section below!
If you enjoyed this episode, please share it using the social media buttons you see at the bottom of the post. 
Also, please tell us what you think and leave a review for The Confessions of a Digital Nomad so we can learn, improve, and better serve you in the future. 
And finally, don't forget to subscribe to the show on Acast Podcasts to get automatic updates. My goal for this podcast is to inspire you to truly live life on YOUR terms and owning your journey.
Links + Resources Mentioned in this Episode: 
More Ways to Confessions of a Digital Nomad: